Shop exclusively designed products created with you in mind.
I've been incredibly fortunate to have many mentors in my life. Those people have, in a variety of different ways, given me the tools and support I needed to achieve some pretty great things. Because I am terribly grateful and know the power we all possess to impact another person's life, I've made it my mission to share my wisdom and help others achieve their biggest dreams while also working to experience more joy along the way.  
When you are #READY, the P.O.W.E.R. Workbook and Planner is the tool you need to transform your life. Check out all the details below and preorder yours today. 
A variety of other CLJackson #READY exclusive products are in the works too, so stay tuned!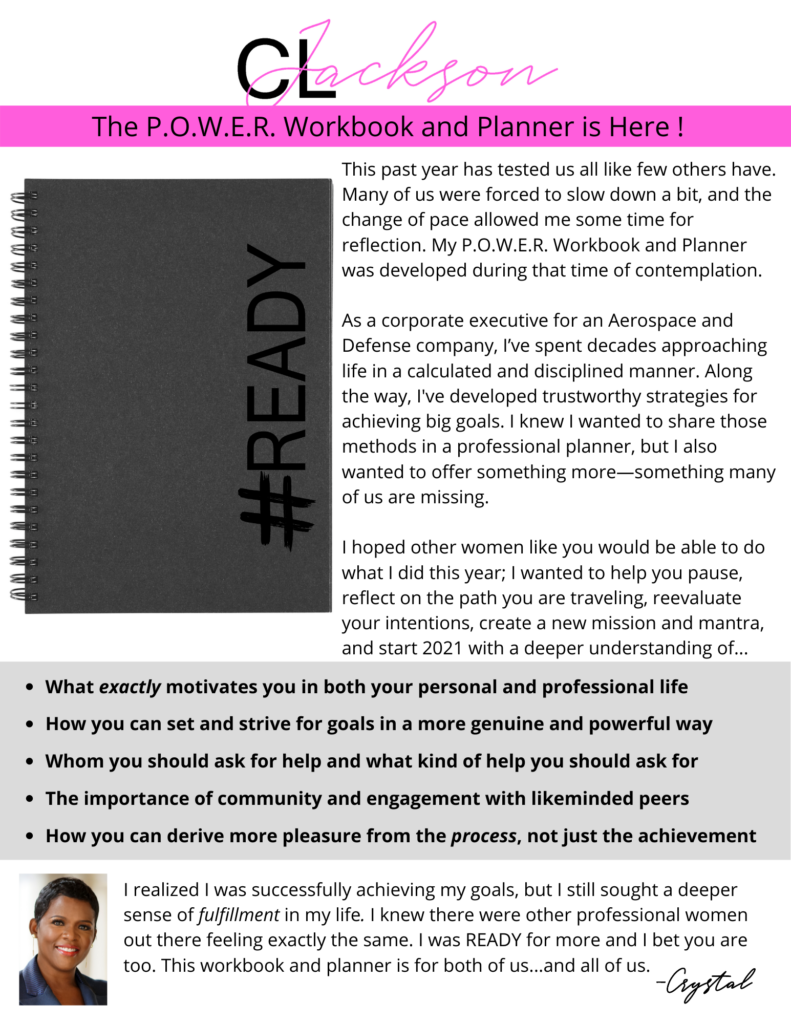 $

125.00

/ month for 12 months

If you opt for the #READY package, you will grow and learn into Crystal's P.O.W.E.R. principles, but you will also: Develop a razor-sharp vision Prepare a detailed plan Draft a roadmap for execution Become an active participant in a community of achievers